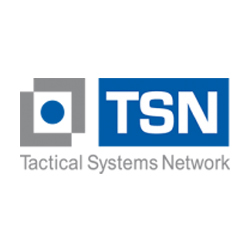 Armed Security Officer
Sorry, this job has expired.
Fort Worth, TX
Tactical Systems Network LLC is an elite security firm experiencing rapid growth within the Dallas/Fort Worth area. Our firm's success is due to the high-level team of employees and ardent focus on extraordinary personal service. We transcend competition by leveraging creative solutions that save time, money and resources while providing service beyond expectation.

We are seeking full-time Armed Security Officers for work in the Dallas/Fort Worth area. You must currently live in the Dallas/Fort Worth metro area to be considered and be willing to accept starting compensation between $15-$17/per hour based on experience and education.

As an ideal candidate you should have the desire to leverage your knowledge and learn from and serve others to advance in a high-level security career with TSN. As a company, we value our employees and provide advancement opportunities based on leadership and performance. Health insurance, performance bonuses, routine training and leave packages available for full-time employees.

• Current TX Level-III commission card or at least 6 months of combat arms military experience preferred.
• Must be at least 21 years old.
• Must have a semi-automatic weapon and duty belt.
• Must have reliable transportation to and from various job locations within the DFW metroplex.
• Must pass background check including criminal history, references, prior employment, and education.

Must pass PT test including:
• Push-ups (min 28 within 1 min)
• Sit-ups (min 26 within 1 min)
• Vertical Jump (min 16-inch jump)
• 300 meter run under 64 seconds

Must pass Advanced Pistol Qualification:
• Minimum required score: 225 out of 250 from 3, 7 and 15-yard line
• Timed course drawing from the holster

• Ability to work standing 12-hour shifts with minimal sitting breaks.
• Ability to read, speak, and understand the English language fluently.
• Ability to prepare detailed written reports and complete forms.
• Flexible shifts including weekends, nights, and holidays (minimum 40 hours per week; overtime will be paid in accordance to state and federal regulations).

TSN LLC is committed to a drug-free workplace. As such the company conducts pre-employment, reasonable cause, random, and contract mandated testing in accordance with federal and state law.

EEO M/F/D/V

15824